Services : Web Solutions

Web
Solutions
Custom Web Development
Turnkey CMS Solutions
SEO & Marketing
Website Maintenance
Hosting & Domain Registration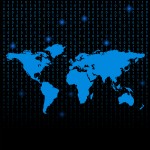 Internet technologies have revolutionized the way businesses run and manage their operations. At iSupportIT we deliver great solutions, while adhering to industry standards in design, development and implementation. Through our innovative technology our clients business have become better exposed to real and potential customers and increased their sales.
We can deliver custom web applications, self managed CMS based website solutions, website design and maintenance. Having your online presence built on dependable platforms can allow your business achieve it's potential.
Our designs are visually attractive and clean with easy-to-use and powerful web interface. All page elements are optimized for fast download and optimum performance. Because we are a small business, we work closely and personally with you to ensure you are happy throughout the whole process. Whether for a marketing website, full e-commerce catalogue, or online software application, we create your project with the look, feel and functionality you require.
We are dedicated professionals with a goal of providing the best value, professional and eye catching web design and development solutions. iSupportIT is committed to serving and supporting your organizations online requirements.